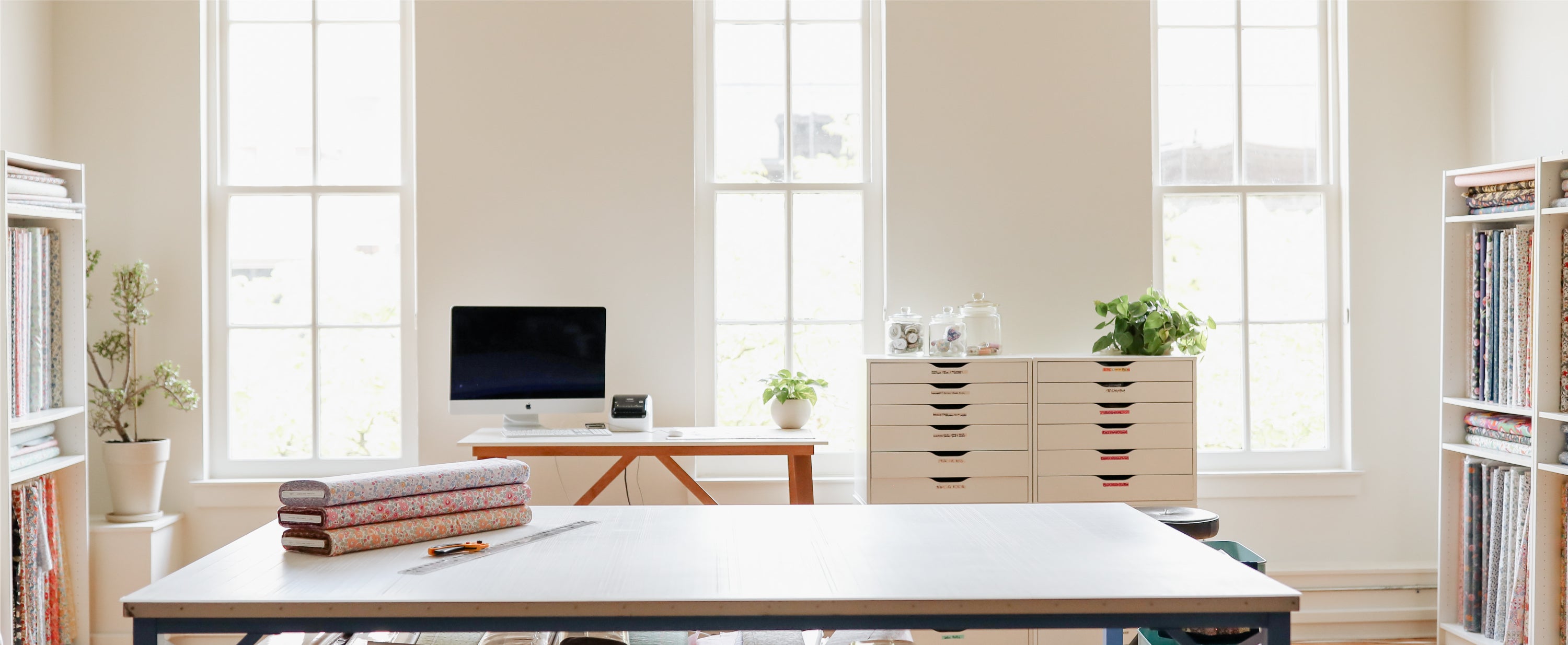 About Us
You're here! Look around and get cozy while we put the kettle on. We have so many lovely things to show you!
Who We Are
DuckaDilly is a boutique studio borne of a lifelong love (and obsession!) of Liberty Fabrics. We offer one of the largest online selections of Liberty for quilters, sewers, makers, small business owners and enthusiasts who simply cannot get enough of these unique fabrics in their lives.
Today, DuckaDilly is the creative outlet that Lesley always dreamed of: equal parts Liberty supplier and inspirer...
Each season, we create new and bespoke prints that the UK Liberty studio designs exclusively for us.
For sewists looking for beautiful, unusual fabric groupings, we provide curated bundles that always delight.
Our Team
DuckaDilly runs on tea, beautiful prints, and a tireless commitment to making customers happy. Whether by phone, email or on social, we're always here to talk shop and help you find the perfect prints. Get to know the odds and ends of our team below:
Lesley
Owner & Creative Lead
She/her. Dreams in florals and Pantone colors. Earl grey tea drinker. Lover of David Austin roses and all things cottage.
Leslie
Studio Manager
She/her. Lifelong garment sewer, newbie quilter. Wishes the studio could always smell like coffee. Constantly racing after her two greyhounds. Spiritually connected to her rotary cutter.
Lizzie
Customer Service
She/her. Loves museums, road trips and campfires with s'mores. Beginning knitter who enjoys yoga and nature walks. Tries her best at gardening but her plants disagree. The more colors in her home, the better.